Filipino Hospitality: Kindness At Manila Airport
I don't know what to say, nor do I know exactly how I feel, so I will tell only what happened.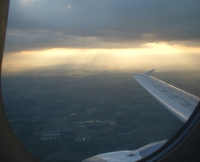 I am in a country where it is normal to earn $5-$8 per day in the city, and where many employees spend up to 50% of this amount on their travel and food costs for the day. When I was last here, I slept at a place where it is normal for the family to sleep side-by-side on a bamboo floor - six people in one room, wrapped up only in their clothes like sardines in the tin that is their tiny little half-burned down house. I also stayed with a more wealthy family where the mother and two daughters share a bed, and the aunt, nephew and niece all share a second bed. The youngest daughter told me a story about how she saw a beggar in the street eating a dead, maggot-ridden rat.


An hour ago, I was stuck. A mistake by somebody at my bank caused me to be unable to withdraw money. Actually, they kindly cancelled the payment for my flight and therefore the ticket was also cancelled, and they did not bother to contact me. They also subsequently blocked my card. I was forced to use my remaining cash to buy my flight from Manila to Iloilo City where I was expected. I had no telephone credit, no cash left and had just been reminded of the airport tax ($5). My debit card does not allow me to withdraw because my bank kindly decided to block it as part of their ingenuity and I needed to telephone them to unblock it, but I couldn't because I had no money for the payphone.... and anyway, it is not possible to get enough coins to use the phone for more than two minutes on a local call, never mind a ten minute international call.
Somewhat concerned, I was left with very few options and a lot of stress, expecting to have to spend the night on the floor outside Ninoy Aquino International Airport.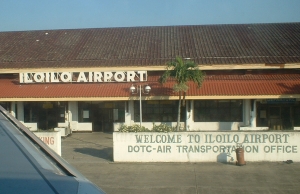 One of the girls at the airport took pity on me, though, and gave me about $4 from her pocket, and pleaded with the other staff to pay the remaining $1 on my behalf. I promised to give her the money back, but she was not interested. I insisted and ask for her phone number in any case. I later discovered that she is married and has two children. She had given up more than her daily salary in order to help me out.
I have no idea how that makes me feel. Humbled. Sad. Happy. Overjoyed. Depressed. Confused. I have never experienced kindness of this magnitude from an absolute stranger.
==================
There, that is my story. Three times during that trip, I had tried to get her money back to her but circumstances prevented.
===UPDATE===
Melina would not allow me to pay her back.
"Knowing that I helped you and hearing 'thank you' is enough"
Maraming Salamat po!
Read on...

Travel Review of Boracay Island, Philippines: First Impressions
Anti-racism artist in Avila, Spain