Good Food Comes Cheap
I noticed that over the last two to three years I have been getting fatter. It may not come as much of a surprise that I put this down to being less active than before and eating too much. I tried blaming other people for working me too hard and forcing me to eat great-tasting food, but really there came a time to do something about it. So, I came up with a rough weekly diet plan.
The idea was to have wheat/grains for breakfast for slow energy release, two main meals each day with fish or meat and a good serving of green/red vegetables, daily desserts using fruits as a base with fruits/nuts/chocolate as snack foods and some leafy greens thrown in along the line somewhere. At least two meals per week should be based on tomatoes, two should have oily fish and no more than two each of pork or beef. One day per week would be "empty the fridge day". The whole plan should be cheap.
So, for February I decided to take photos of most of the foods we came up with and to keep a running tab of how much money we spent on groceries. Most photos didn't come out well due to bad evening lightning and I forgot to photograph most of the desserts due to being in a rush to eat them.
At the end of the month, we added up the total receipts from all food and other household items such as soaps, shampoos, odd bottle of French red wine, snacks bought outside and the bill came to less than P80 per day per person (less than USD $ 1.75). To put some context, this is buying good groceries from the local market, imported goods such as cheese, wine, chocolates at the supermarket and this is living in Manila. To judge this internationally is difficult as cost of living is not directly comparable. If I compare to daily wage, it is about 1/6 of a minimum wage for professionals and 1/15 of a daily wage for highly-qualified professionals. It is a bit less than the price of a single Jolibee or McDonalds burger with fries and drink and about 2/3 the price of a Starbucks coffee or 15 times the price of a coffee on the street.
Whatever way you look at it, it is pretty reasonable. Good food can be cheap, even overseas, if you can get to a decent market.
Battered fish with baked beans and veggies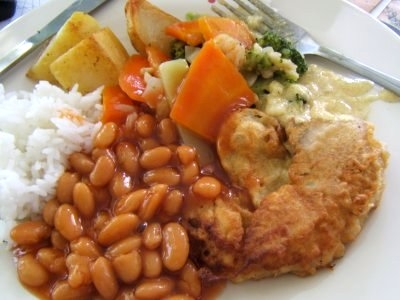 Chicken curry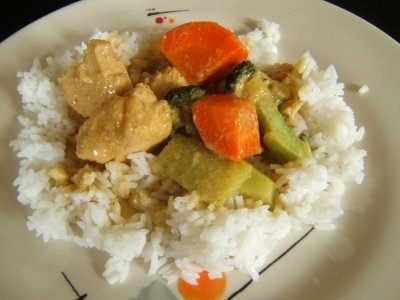 Beef steak with veggies and sweet sauce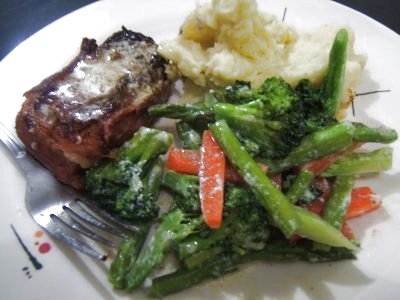 Shrimps with squash and veggies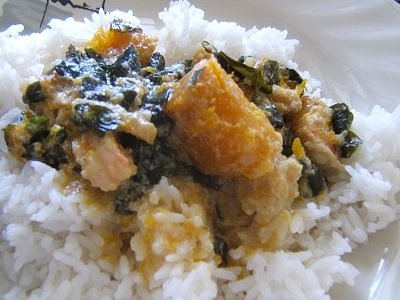 Chocolate-coated strawberries and bananas
[NO PHOTO]
Chicken, ham and cheese with wine and sage sauce and Morroccan tomatoes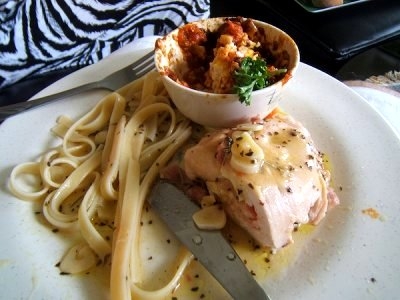 Sweet and sour fish with tofu/veggies
Apple crumble (no oven) with custard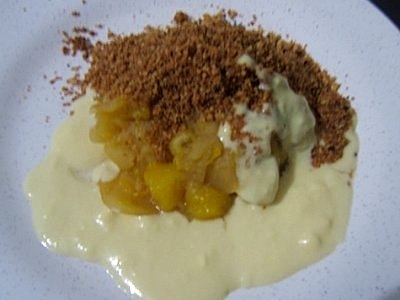 Chicken and tomato with pasta and cheese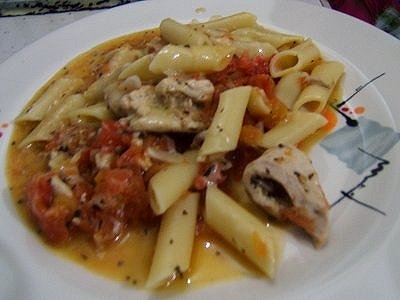 Beef stroganoff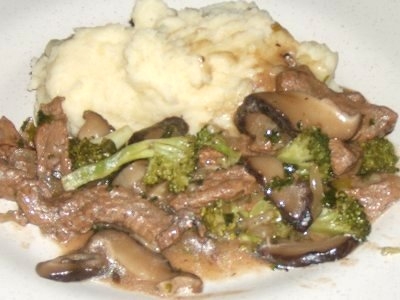 Shrimp pasta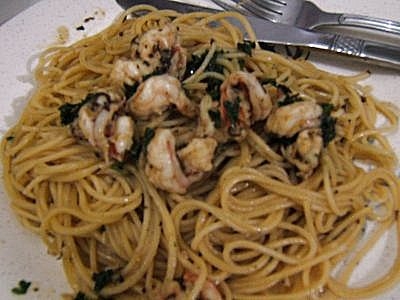 chicken or pork with sweet sauce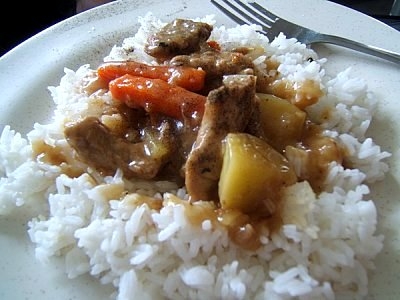 Fish steaks in creamy herb sauce with pasta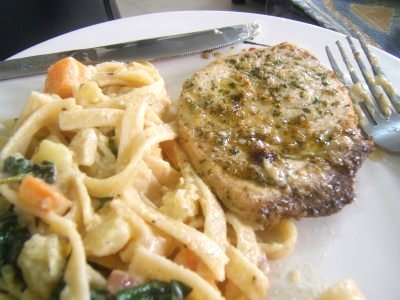 Strawberry and banana cheesecake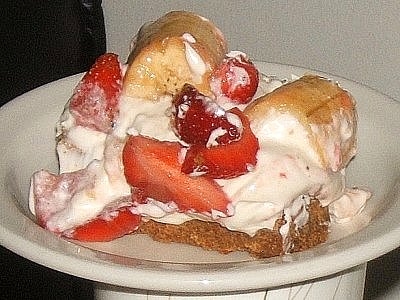 Beef and rocquefort sauce volcano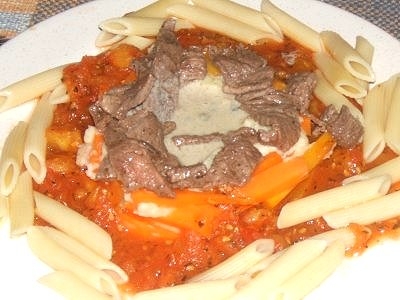 Chicken with a sweet potato and bacon salad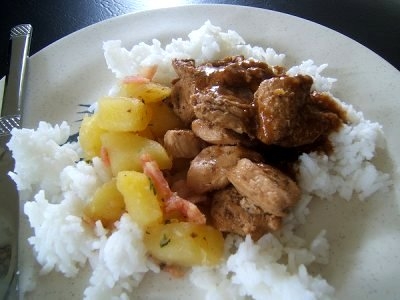 Sweet and chilli pasta with omlette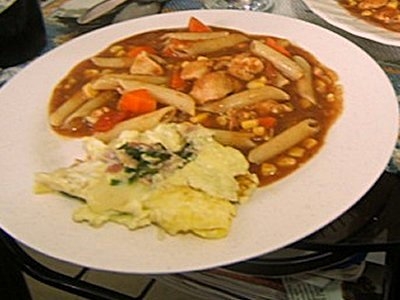 Chocolate and banana crepes with ice cream and cream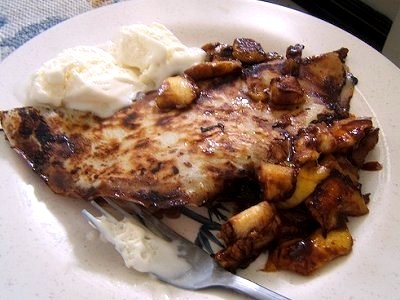 Sweet and sour battered fish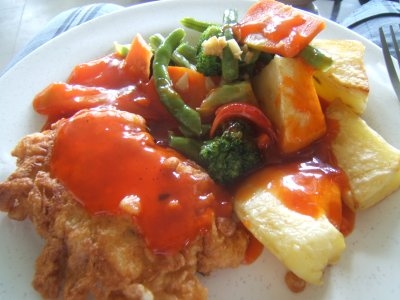 Red thai curry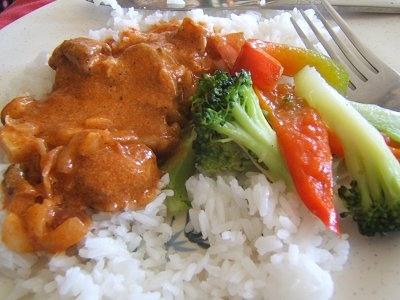 Spaghetti bologneise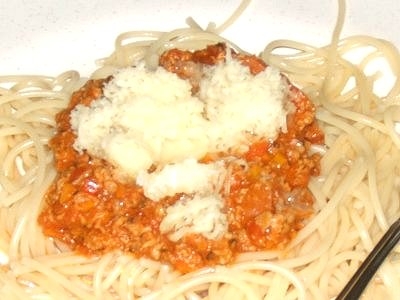 Lumpia shanghai and pancit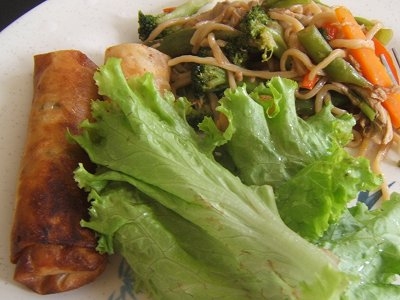 Sandwiches with home made tomato sauce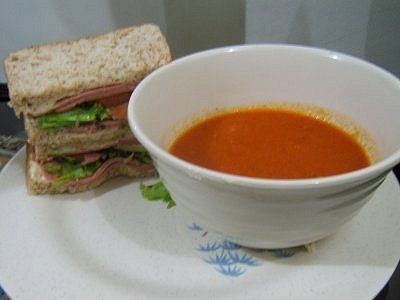 Avocado-based rum truffles
[NO PHOTO]
Fish fillet in creamy spicy sauce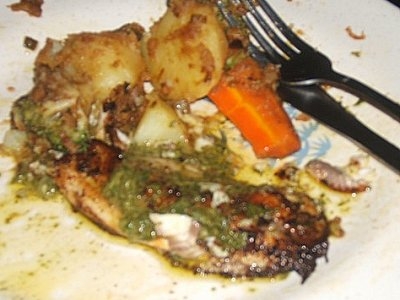 Cheesy chicken pasta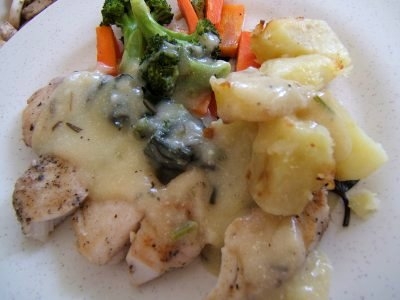 An attempt at a healthy lemonade smoothie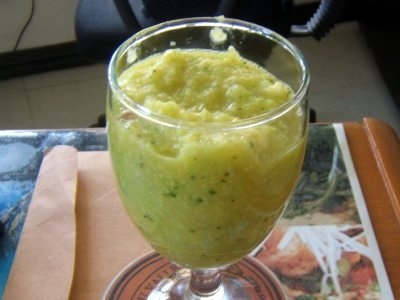 Mixed banana, apple, mango, pears in ginger syrup
[NO PHOTO]
Pork Kaldereta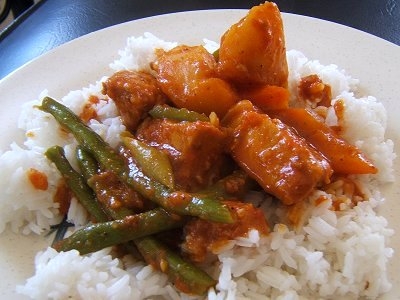 Beef with rocquefort sauce and veggies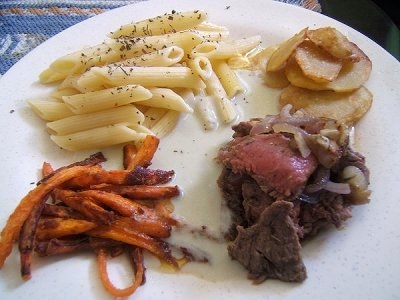 Cheesy chicken pasta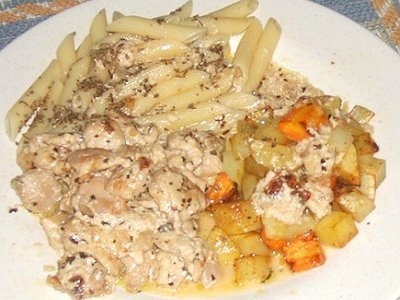 Spicy orange chicken
[NO PHOTO]
Banana and mango milkshakes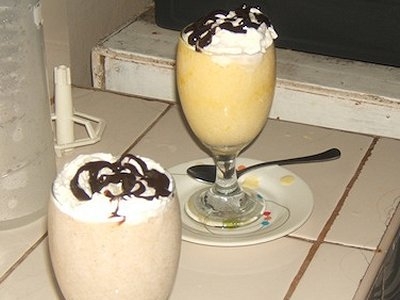 Avocado-chocolate mousse
[NO PHOTO]
So, there you go. It is possible to eat delicious healthy food on a budget!
Read on...

The Perils of Finding a Job

The Philippines Through Alien Eyes