My take on THAT penalty
A lot of people seem to be discussing whether it was the greatest penalty ever or whether it was cheeky, rude, disrespectful, clever, selfless, fearful or something else. Certainly, one thing is clear: the penalty has become a talking point.
For those of you who have not seen, read or heard about this, during a recent football match between Barcelona and Celta Vigo, Lionel Messi was fouled inside the penalty box and Barcelona were awarded a penalty. They were already winning 3-1 and Luis Suarez had scored two of the goals, so he was one short of completing a hat-trick. Messi took the penalty, but rather than shoot as is the norm, he rolled the ball to one side allowing Suarez to run forwards and score instead.
I do not see how it could have been disrespectful as such. They allowed Celta Vigo the chance to prevent them from scoring. Allowing the opponents a way back into the game is not disrespectful; lax, maybe, but nothing more. Pretending to be injured, diving, cheating, biting the opponents, those kinds of things are disrespectful and they happen fairly regularly without attracting comment, except for the biting which is quite a rare occurrence and appears to be Luis Suarez's personal approach to handing-in a transfer request.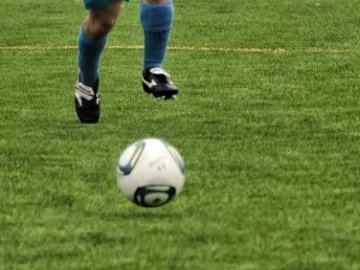 Was it outrageous or totally outlandish? 3-1 up at home to a team that they would anyway have expected to beat? No, not really.
Was it the best ever penalty, super skillful or amazing? No. This has been done before by Cruyff (and others) with much better execution. Frankly, it was poorly executed. Suarez only just managed to get to the ball before the defenders and the main reason he managed to do that was because he moved inside the penalty area before the ball was kicked. This is an infringement and therefore the goal should not have been allowed. Instead, according to the laws of the game, the penalty should have been retaken.
So, there you have it. According to me, the 'trick' is not disrespectful, not super unique or incredible but was poorly executed to such an extent that the goal should not have been awarded and for that reason it is controversal. It was a poor referreeing decision and I am surprised that the mainstream media has not questioned this too.
Please post your thoughts below in the comments and let me know about my ruling; maybe I have it wrong and have misunderstood the rules, as with the throw-in rule that I apparently break consistently because I "moved [my] arms too slowly" or "twisted [my] body slightly during the throwing motion".
Read on...

Dragon Flowers by Margie

Lazada's Imaginary Sale