Lazada's Imaginary Sale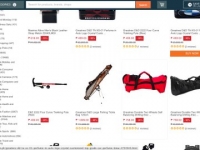 Now, I am pro online shopping and online trade in general. I do want to be able to book my flights and hotels online and I want to be able to pay by debit card ahead of time and know that everything will be fine when I get there. It beats riding all over the town on the back of the hotel chef's motorbike on a Sunday afternoon looking for an ATM that is a)online and b)accepts my card. That was fun but I prefer not to. I want to be able to shop online. I enjoy searching for the best deals...no wait, that's a lie. I don't really enjoy the hunt itself, I only enjoy getting my tight fists around those deals. And I like saving time by using search functions via a web browser rather than shunting from one shop to another to find which shop has stock and the best prices and can deliver in a sensible timeframe and I absolutely love not having to wait around for sales reps to call me back, if ever at all: I'm looking at you SM Light...where's my call about the office unit that you couldn't be bothered to sell even though I had the cash and was ready to pay for it there and then? : ) and you, Balikbayan Handicrafts who could not sell me a three-foot long sungka table (yes, TABLE), because you did not know the price and could not be bothered to *gasp* ask somebody who does know! (It took three weeks to get the price CAD 300 and the customer had gone somewhere else by then so they and we lost the sale).
Yes, online shopping is great.
I am therefore a supporter of Lazada and what they have been trying to do and I have even bought a few things from them too. I bought a KOI Power Juicer, a ceremic knife and veggie peeler, an ineffective mosquito killer thingy (it turned into a mossie disco), a shoe rack, a shopping trolley so that our grocery shopper doesn't break her wrists every time she lugs several kilos of food back from the fresh food market, batteries and a battery recharger (battery sunbed for them to relax and get tanned) and, most importantly, I have referred others to Lazada and their incredible discounts. I did this by displaying around 18,000 advertisements for Lazada on my group of Tagalog language websites during the last 12 months. I am a fan of Lazada; or at least, I was...until this morning.
Having finished my breakfast and the first little project of the day, I noticed a shiny red banner ad in my email inbox. "Red Hot Clearance Sale - up to 90% Off" Big discounts! Exciting times! I checked out their offers. Some were really cool - a 64GB memory card that was half price, or a laptop cooler at 50% for just P900. I have tried laptop coolers before and they were useless, but this had excellent reviews. "My laptop NEVER freezes anymore whilst playing games!! I love it!" I can relate. Or rather, I wish I could relate. My laptop doesn't freeze; it melts! Bookmarked for later.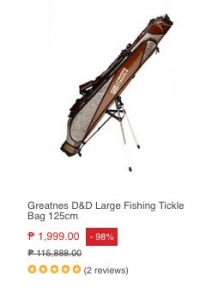 And then I had a great idea. I decided to organise the sales page by biggest discounts. The first 120 items were all over 90% off. Some items had discounts reaching the obscene heights of 99%! How can anything be discounted at 99%? Well, it's easy really. When a walking stick is for sale at P20,000 it is very easy to offer 99% off and sell it for P500. When a fishing tackle bag has an RRP of P115,000 it is very easy to give a 99% discount and sell it for just P2,000.
Now, I am not saying that P500 for a walking stick is overpriced. No, it is probably quite reasonable. I would imagine many of their eventual sale prices are just that - reasonable - and I will possibly still buy from them in future. Maybe after I have calmed down a little. I am also not saying that anybody should take the retail price entirely seriously and I expect it to fluctuate from seller to seller. I would advise everybody to be vigiliant enough to check prices and reviews and compare to other sellers all the time, purely as a matter of good practise.
However, the entire set up of advertising it as being a sale where hundreds of items are massively discounted is a total lie. It is not a small lie, or an accident, or an exaggeration - for example, saying 90% off when it is actually 60% off. This is saying it is normally worth more than a hundred thousands pesos when it is actually worth two-thousand (or less). It was also not a sole item where one person had been a bit naughty or even, heavens-forbid, made a typing error. No, this was intentional and on a BIG scale. It appears to be an intentional ploy to deceive customers. If not, then it is Red Hot Clearance Incompetence. In some countries advertising an item as having been for sale at a price higher than it actually was for sale at is also illegal.
As a website owner who has promoted Lazada Sales, I felt it was really my responsbility to ask Lazada about this. I explained that I find it difficult to trust the pricing and that I can no longer be sure of the integrity of the company. They replied by saying that they would pass my concerns on to the relevant department and then followed-up by asking for feedback on how they handled my help request.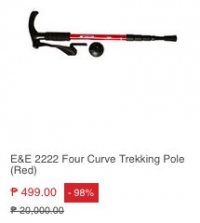 I gave them the honest feedback that I will now share with you too.
Their response is embarassing. It shows that they either do not see an issue with lying to the general public or that they do not wish to take responsibility for their product listings.
Therefore, sadly, I am going to be closing my relationship with Lazada Affiliate Programme and personally will also no longer browse their sales pages. How can I? It would be a bit like reading a very poor joke book where I was actually trying to read an encyclopedia.
On the topic of integrity, I should disclose that I am not just posting this rant because Lazada sent me a foot stool two days ago with a US flag design instead of a UK flag as advertised, it is because I am genuinely disturbed by their business practises.
So, that is the end of my rant. In the meantime, I will refrain from the temptation of leaving a link here to their company with my affiliate code still active...
Read on...

My take on THAT penalty

Les Miserables Bring Joy To Manila