Using Paypal with TransferWise
On their website they specifically note that they do not accept payments from Paypal. It is not strictly accurate, it IS possible to transfer money from Paypal to TransferWise, therefore avoiding Paypal's ridiculous exchange rates.

TW is not just a payment service, it also allows you to set up a borderless account, which is really just a fancy name for a holding bay for your money. These accounts can receive bank transfers the same as a regular bank account, and are hosted in the host currency's country. A USD borderless account can receive local bank transfers from bank accounts in America, GBP from bank accounts in UK and so on.

Therefore, you may set up a borderless account in USD and then withdraw money from your USD Paypal account into TW's borderless account. Withdrawing from Paypal to your bank account is usually entirely free. From there, you may send that money to your destination country and currency using TW's exchange rates.
Step-by-step instructions

1. Click this referral link to go to TW website and receive your free transfer
2. Fill out the amount of money you would like to send
3. Click the green button "Claim your free transfer"
4. Enter your email address, set a password
5. Click the green button "Sign up"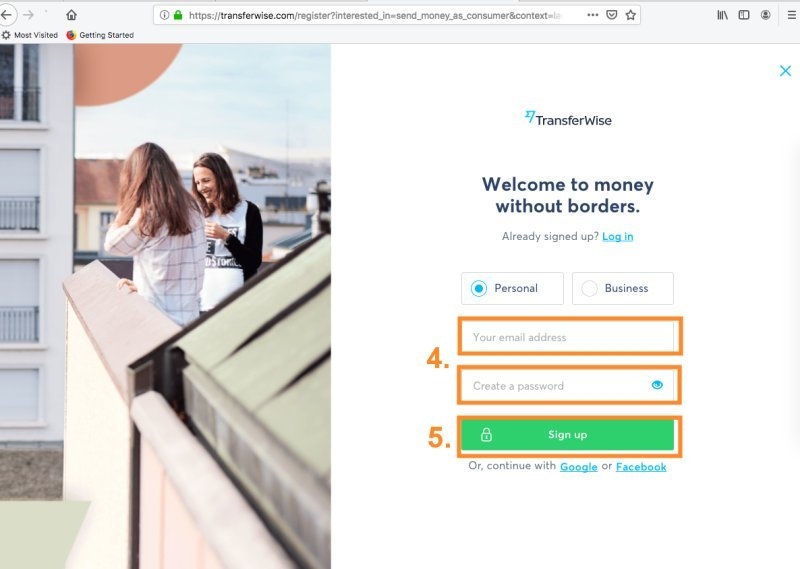 6. You will then be asked to continue setting-up a payment, but I recommend skipping that for now. Click the little blue X in the top right hand corner to return to your dashboard page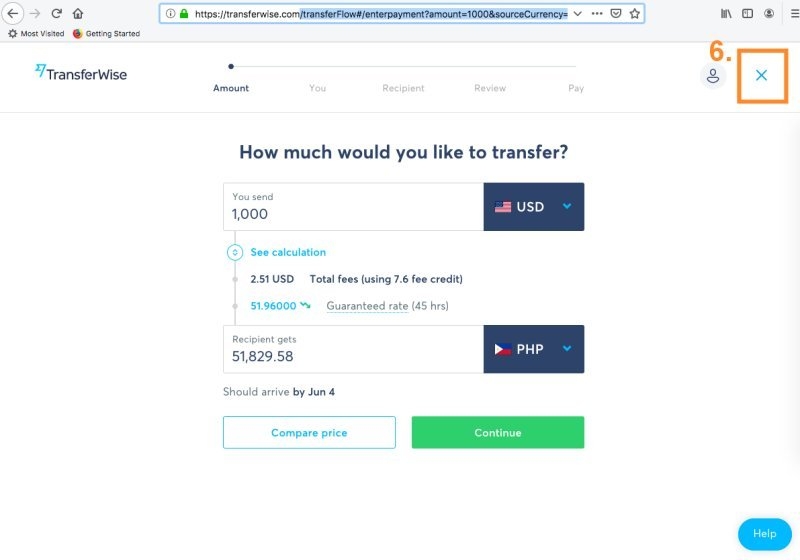 7. Click BALANCES on the left hand side menu to go to the borderless account page
8. Click Get Started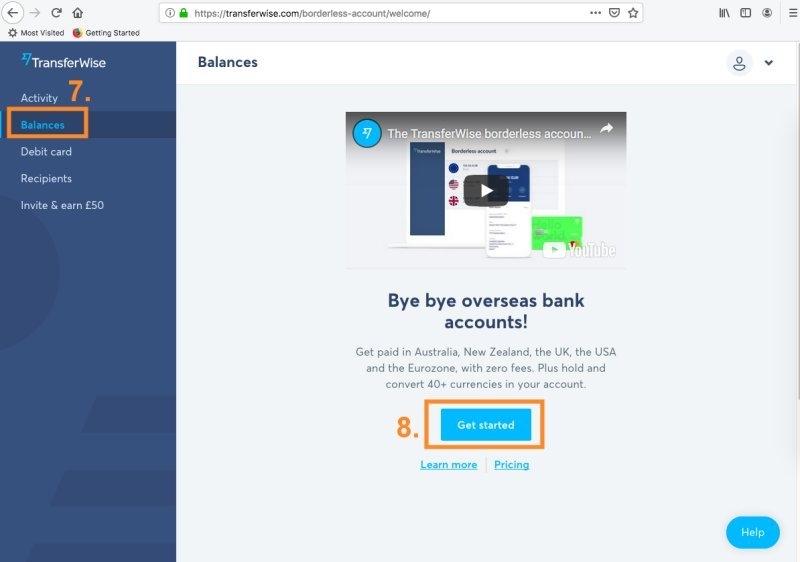 9. Select whether you are a personal user or business user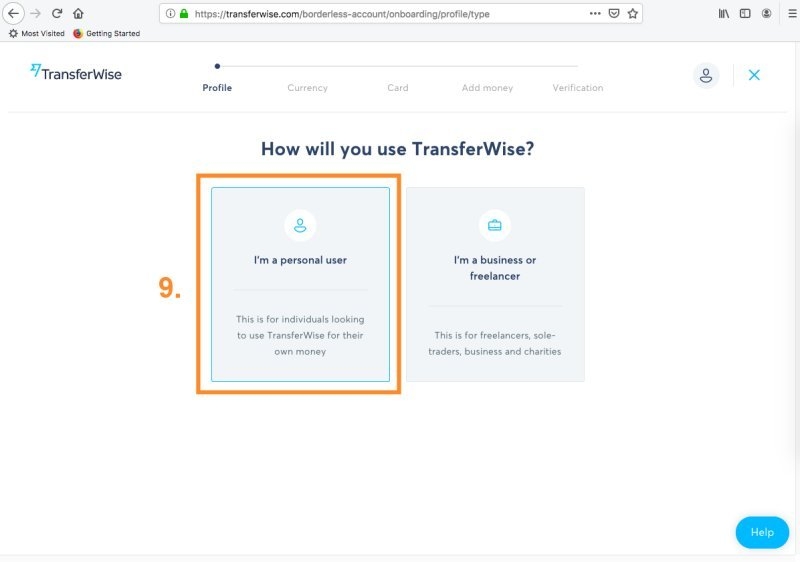 10. Fill out your profile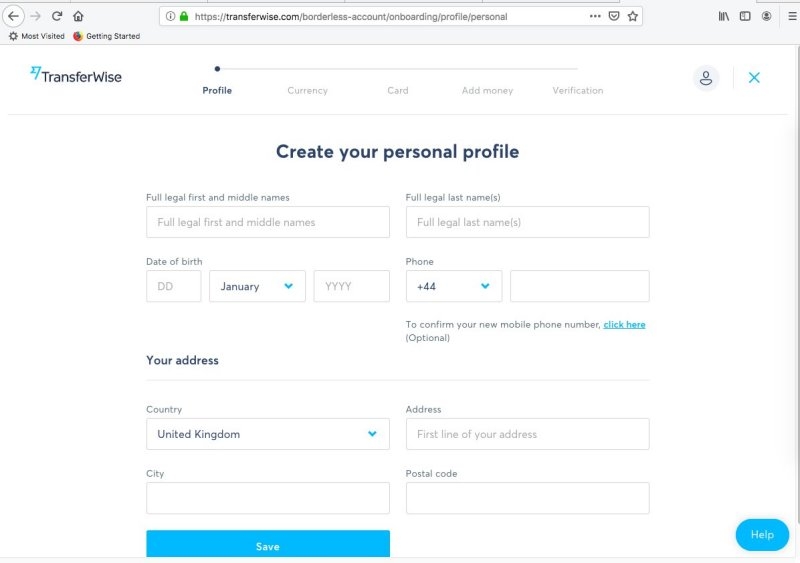 11. You may need to make a first payment in order to verify that you are a genuine customer
12. Once completed, return to the BALANCES link on the left hand menu
13. Click ADD A BALANCE
14. Choose a currency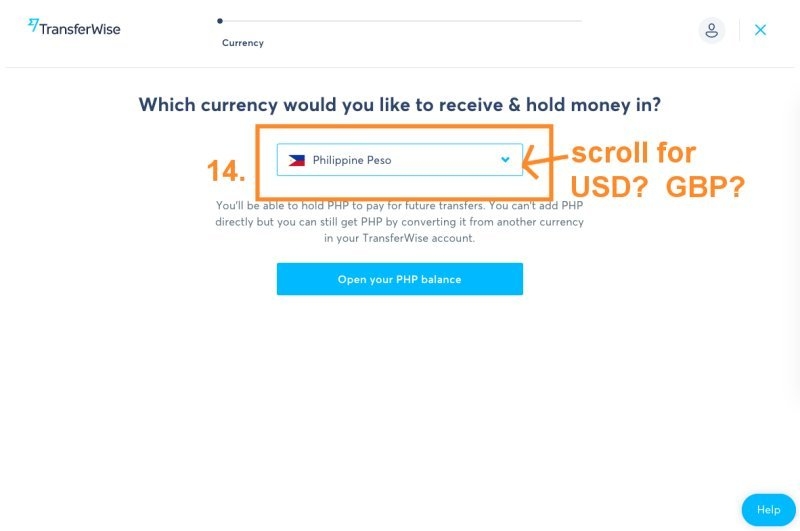 15. Your borderless account will have been immediately added. You will then see the details for transferring money into this account, write these down.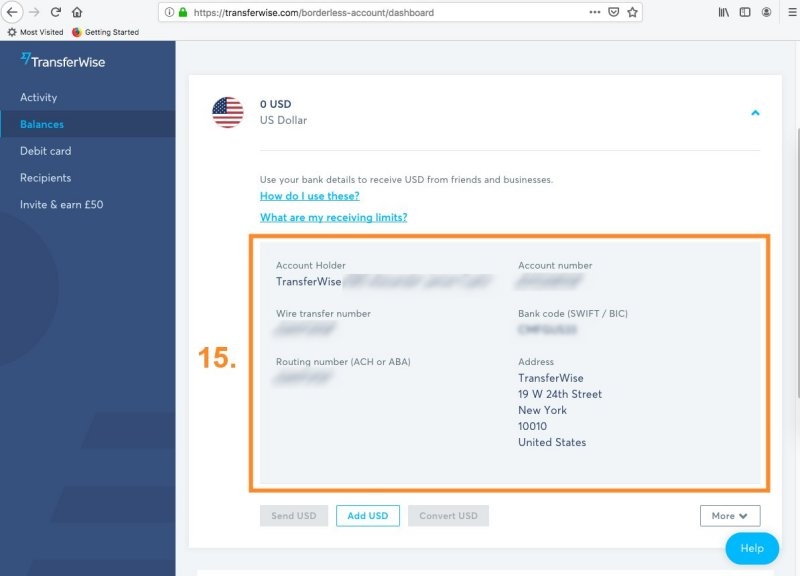 16. Log into paypal
17. Click WALLET on the top menu
18. Click "add a bank account"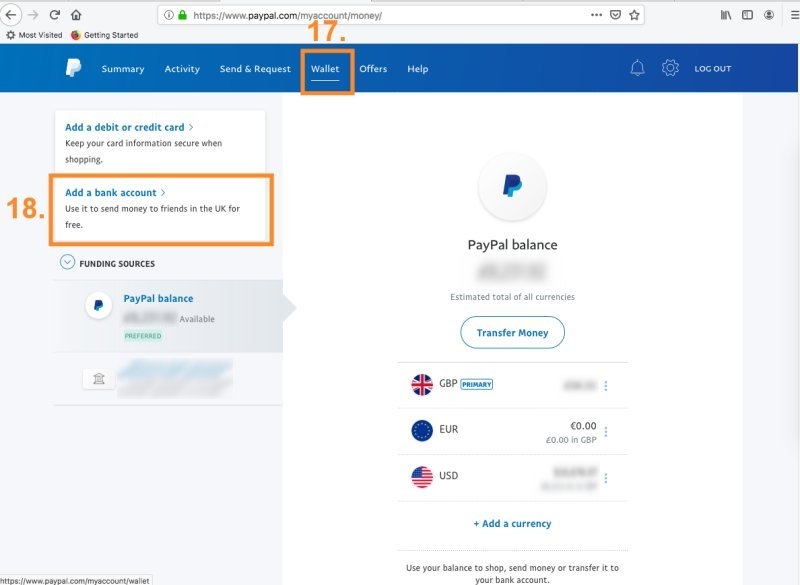 19. Fill out the details for your transferwise borderless account and click "add account"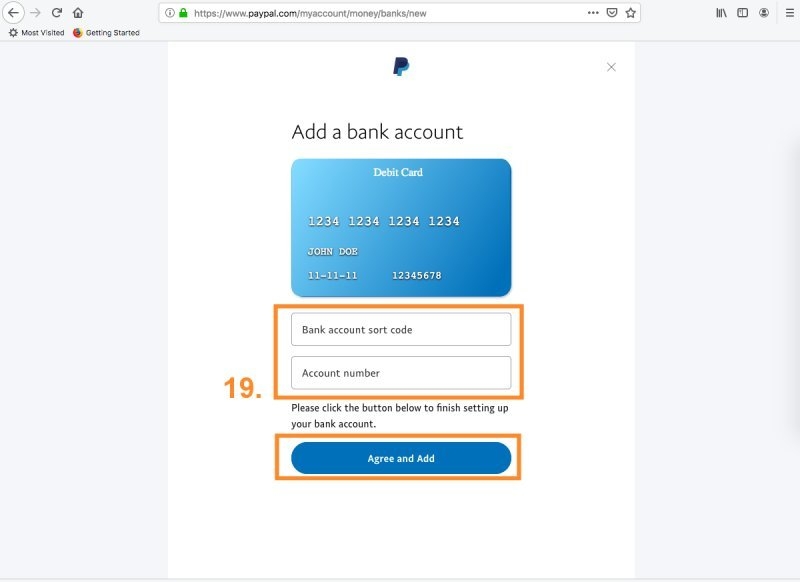 20. Click the WALLET link again
21. Click Transfer Money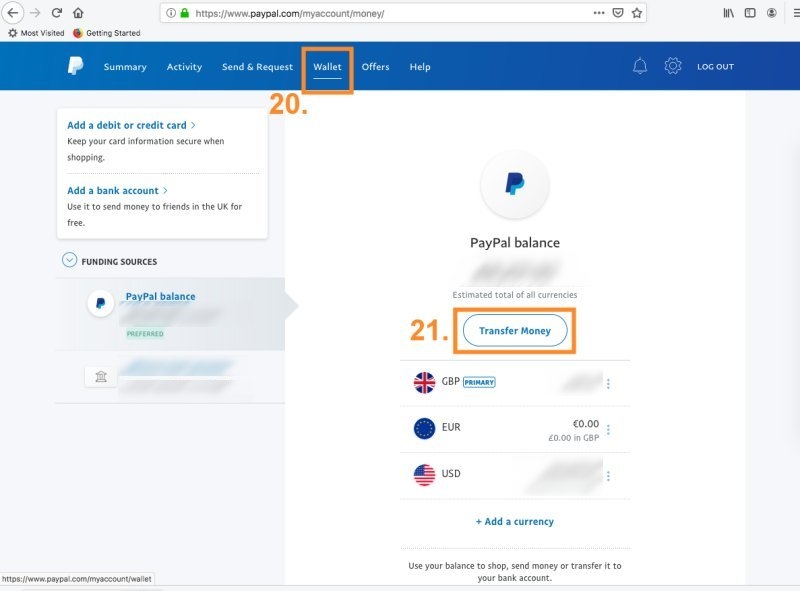 22. Click "withdraw from Paypal to your bank account"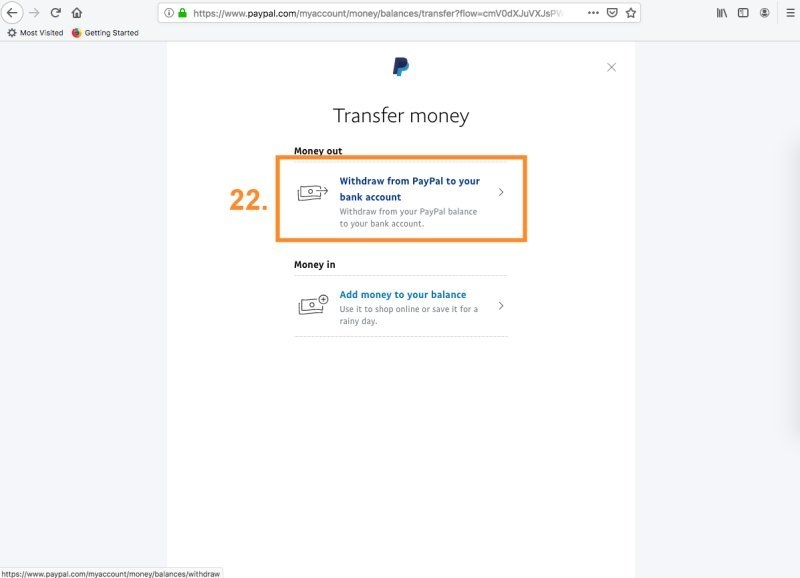 23. decide how much to transfer (for a test payment you might want to make it $10 or £10). Then process the payment.

For some accounts (my withdrawal to UK for example) it's instantaneous, others may take longer.

You have now successfully transferred money from Paypal to Transferwise, hopefully for no cost and can now use TW to exchange the money into another currency and send it to your destination country.

24. Return to transferwise once your payment is complete and click the left-hand menu link BALANCES.
25. Click on the currency that you want to send from.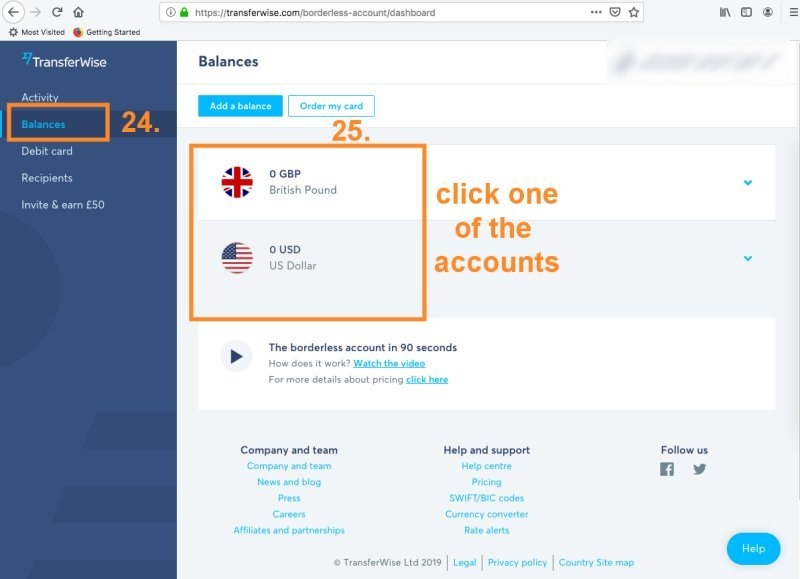 26. Click Send CURRENCY button and then fill out the details and send your money.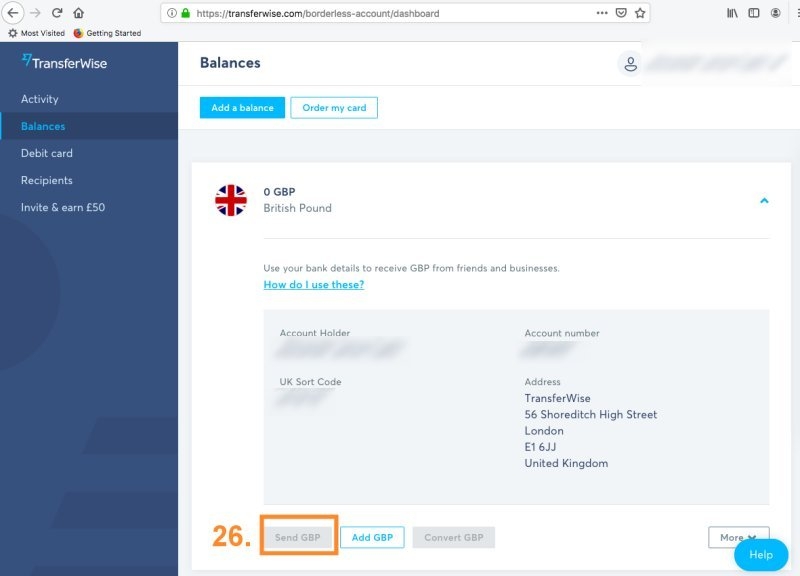 It may take a couple of days to arrive in your destination country.
If you do try TransferWise please use this referral link: you will be able to make your first transfer for free and I would also be credited with referring you. When you first click the link just check out the fees and then please bookmark that page so you may return to it easily, but please, please compare their rates to your bank's rates and Western Union's rates first to make sure you use the service that is most profitable and convenient to you.
Read on...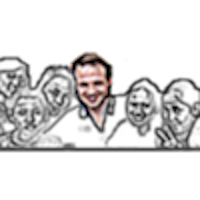 How I transfer money to Philippines

A stroll to the market and back