Snorkeling and Diving in Apo Island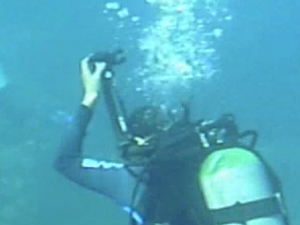 Apo Island is quite rightly proud of its octopuses and turtles and is a favourite spot for snorkeling and diving. I highly recommend walkng through the village and passing through to the beach at the other side, where it seems there are more fish than water particles. I was totally overwhelemed on my first trip a few years ago.
During my most recent trip I joined a group of divers and snorkeled whilst they dived, so we did not go to that area. There were still plenty of fish and of course turtles. I enjoyed it and next time I plan to be a bit more independent and to stay on the island and therefore be able to snorkel at the beach I mentioned above as well as enjoy the quietness of the island proper.
Photos and Videos of Snorkeling at Apo Island
The following photos and video were taken using a Vivitar DVR 690HD Underwater Camera.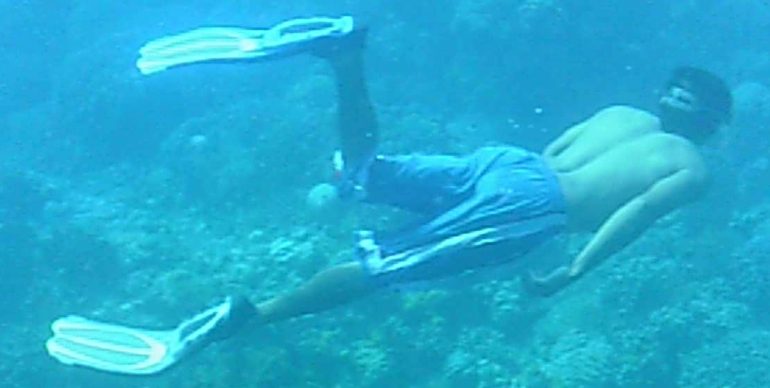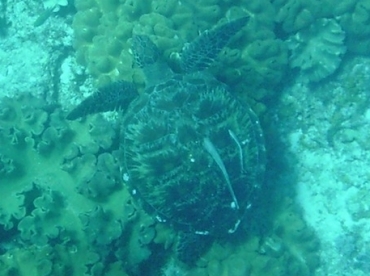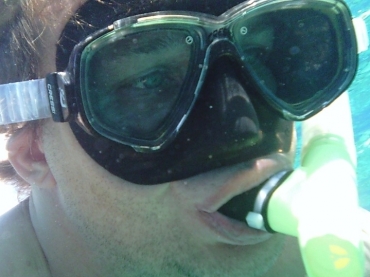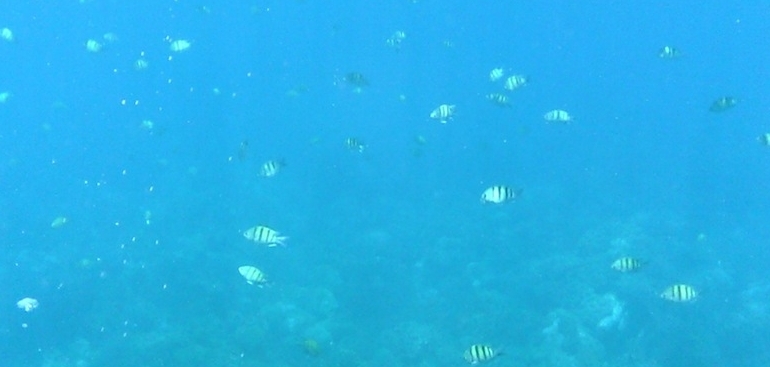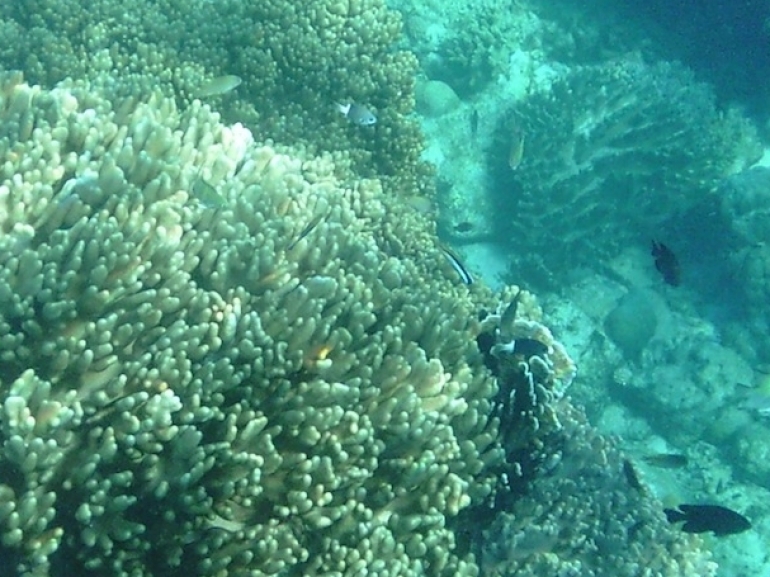 How To Get To Apo Island
Apo Island is situated off the Southern coast of Negros, nearest to Dumaguete City airport. First you need to travel to Dauin and from there, you may get a boat to cross to Apo Island. Public buses (Ceres) run from Dumaguete bus station to Dauin or you can also ride a jeepney to Zambaguita from Dumaguete City. Buses typically cost around P20 and a jeepney is around P15. You may also ride a tricycle and should pay between P200 and P300.
From Dauin, you will need to arrange a boat to take you from the mainland over to Apo Island. The typical cost of a privately hired boat is around P2,000.
Alternatively, you may try to hitch up with a group who may already have a boat for the day and cross with them, to save costs. You may enquire at the Adventure Dive Shop on the Boulevard, Scuba Ventures located next to Harold's Mansion or at Mike's Dauin Beach Resort.
Where To Stay on Apo Island
There are a handful of resorts on Apo Island who offer accomodation, such as Liberty Lodge and Dive Resort.
Read on...

Weekend in Dumaguete City, Philippines

Vivitar DVR 690HD Underwater Camera Product Review