Ayala Christmas Lights Show
This year it's back!
Allow me to introduce the 2012 Ayala Triangle Christmas Lights and Sounds Show in Makati City, Philippines.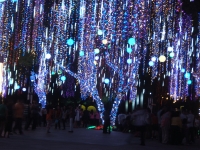 When you arrive in Ayala Triangle Gardens in Makati City, you should notice swarms of residents and tourists waiting for the show to start and when it does, it is a typical Philippines lights and sounds show with flashing trees, fun Christmas music and lots of noise from the spectators who will be enjoying the show. The show is suitable for everybody and can be enjoyed by children and families. There is a row of cafes and eateries too, as well as many places to sit and relax.
The lights and sounds show schedule does not appear to be fixed, but runs for about ten minutes and there is a fifteen minute pause between shows.
It's fun to watch if you are passing by the gardens, but don't expect an extravaganza. It's just a free lights and sounds show and fun to watch.
Enjoy yan and Happy Christmas! Masayang Pasko!
Read on...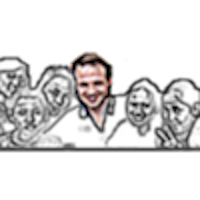 The Balloon Blower: "Truth doesn't matter when you're telling a good story"

White Alien goes to One Laiya, Batangas