Destiny Is The Ideology Of The Lazy Or Fearful
I found her strange. Head cocked to one side, eyes twinkling, she twiddled her fingers in her hair like a very young girl. She was smiling. She spoke of her dreams, totally lost in them. She suddenly woke, smiled ruefully, then shook her head. "Nah," she said, "maybe it's just my destiny to be a waitress. Enjoy your meal, Sir."

"Thank you," I said, "but I won't eat it. It is my destiny to starve to death in three or four days, still sitting here in this chair."

"Eh?"

"You mentioned destiny, so you believe in destiny. Is that right? Ok. Do you believe then, that your future story has already been decided? You do? Well, it has been planned for me that I will starve to death because if I don't pick up that food and eat it and if I don't put an effort to move out of this chair then in a few days I will still be here, dead from starvation."

"You're strange," she said, proving that our feelings about each other were mutual, although she was most likely correct.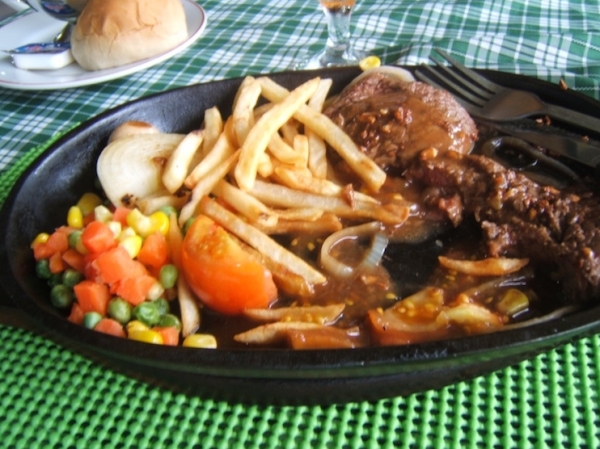 The discussion continued as I explained my point of view. The concept of a pre-written, unchangeable destiny is a concept for lazy people. It is an ideology for people who are lazy (or too scared of failure) to try to do the things they really want to do. Many people comfort themselves, as that young girl did on that day, that it is ok to continue in a life that they unhappy with, because that is the path that was set for them. The path has been chosen and whatever they do it cannot be changed, so there is no need to try to change it. Right?

Wrong.

I do not believe that the waitress chose that job because she was expecting to find great happiness as a waitress. Many people may do so and that is fine. But she did not. If she had chosen the job for happiness then she would not have been dreaming of being somewhere else. I would like to think that she had a great plan and that being a waitress was a part of that plan, a stepping stone, but that was not the case. She was avoiding a great plan because it was her "destiny to be a waitress".

It is up to us to shape our own lives by taking control of our decisions. It is up to us to do the best that we can to lead the lives that we each want to lead. To me this seems totally obvious, but many people actually disagree. I cannot blame anybody for that. It was decided before they were even born that they would disagree. It was not their own free will, some thing else decided it for them! Anyway, I have felt this way for many years and never really doubted my thoughts in any way... until a few days ago...

Picture the day. It was a stinking-hot Manila morning. I was dressed in proper clothes for once; long trousers, a long-sleeved shirt - no tie - marching along at my own discreet version of hyper-speed. Smeared in my own sweat, I was melting like white chocolate in an incinerator. Whilst walking, entertaining myself with my thoughts, I was ambushed by an idea. It occurred to me that there may be such a thing as destiny after all, maybe it really does exist.

Don't worry, I am not betraying all sense of logic, I do not mean the pre-written stuff. We are definitely NOT all puppets acting-out somebody else's script. No, none of that nonsense! I was just wondering whether there could be a way that suits each of us perfectly, either a desirable end-goal or a desirable path through life: a sort of best-fit scenario or best road to follow, that kind of thing. If that was true, with all of the possibilities - endless possibilities - in life, it would still be pretty difficult to find that path or end place. The chance of finding our 'destiny' without some kind of guidance or some signs pointing the way would be pathetically low!

Which led me to the next thought. Maybe there are signs pointing the way! It could be a bit like the game you play with kids, "You're getting warmer, warmer, colder, colder, warmer, baking hot, you've found it!" Recognising the guidance might be a difficult challenge in itself, for I have never heard a voice-from-above booming directional commands of "hotter" or "colder". But if those signs are actually there to be found, then what could they be?? How could we spot them and how would they work?

As another few hundred metres passed beneath me, I reflected some more on daily life and daily events. Generally there are things that happen each day that bring some frustration, perhaps some sadness from time to time and certainly there are many little events that bring happiness. Sometimes we make decisions that we regret or that lead to unhappy events, and other times we make brave decisions that really feel liberating or bring us to happiness. Mostly, however, I feel that many of us follow the path of life that is already there in front of us, just because it happens to be there, without really considering which direction we'd like to take.

But what if every slither of happiness was actually a light on the path to destiny?

If that was true and if it was common knowledge, would we still blunder our way through life one foot in front of the other, day after day? Is it possible that every time we have a feeling or sensation of happiness it is really a message that we are on the right path? And that when we have a feeling of loss or sadness, could it be that this is a warning to change direction?

Imagine that for a moment. What if happiness really is the guiding light of destiny? If so, I wonder if the waitress would live her life differently.

And that is where my thoughts concluded. They trailed off and then I asked myself a very serious question:

If happiness was the guiding light of destiny how would you live your life differently?

But then I was out of time. I arrived at my destination and got on with my day as it had been planned.
Read on...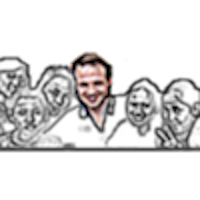 The Problem I Have With Uber

When I was 12 I had no idea what an entrepreneur was