The Greatest Salesman in the World
I was staying at Cebu Guesthouse and met a girl also staying there and both of us had nothing to do so opted to take a day trip to Kawasan Falls together.
She had collected a silly little book from the bookshelves of the hostel as something to do on the bus. I was bored so read along with her and discovered this little book was quite an amusing take on a self help and self motivational book. It had woven a nice little story about the bog-standard advice that all self help or self motivational classes and books give out. The girl fell asleep half way through, leaving me to finish the book alone.
The story comes with 12 sections of advice and you observe the character actually living the advice and the difference it makes on his life. Then came chapter 11. The eleventh chapter that starts to talk about God. I felt cheated and was quite annoyed. How dare somebody trick me into reading a religious lecture!
However, I was bored, so continued to read. To my surprise, this was not a lecture about following God or doing all things holy or some other nonsense. It was a brilliant chapter and possibly one of the most useful I have ever read.
The 11th chapter discusses, through the bible's teachings, how to first remain pure to one's goal and to one's ambitions in order to later provide better help to those who need it most. It talks of having the strength inside to lead the less strong and it massively rams home the point that one must not give in to those in a worse position than you just because they tell you too. You are the leader. You know what is best for everybody and you must believe in yourself, be strong, keep going, and let the help come later.
Read the book and enjoy all of it.
Read on...

Is Yahtzee A Game Of Luck?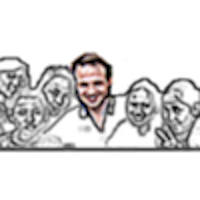 Baclaran Man's Desperate Plead For Help