When Is Top Gear Coming Back On?
Is Top Gear Coming Back?
Yes it is! Top Gear's new series will be shown on BBC2 without Jeremy Clarkson, James May and Richard Hammond, because the trio will be making a new show that will run in direct competition. Read on to find out more.
Why Was Top Gear Canceled?
Jeremy Clarkson has a track record of doing silly things. The one thing that comes to mind is his interview where he did actually say that train drivers should be punished for going on strike and should be publicly executed by firing squad. I remember that one in particular because it shows how manipulative the media can be. It is blatantly obvious that Clarkson was actually supporting the train drivers' strike and made his mock comments as a joke aimed at the BBC and their desire to always give a balanced view and to avoid giving strong opinions.
The complaints against Clarkson racked-up and there were several incidents where he used racist terms during filming. I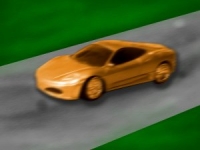 t ended with Clarkson receiving a last-chance warning. "One more cock-up and you're out!" But hang on a second... I thought that the Top Gear show was not broadcast live and had a full production team who made a decision to include those incidents in the show.... So why was only Clarkson warned and chastised publicly? Odd!
With that warning behind him, Clarkson was a good boy until March of 2015 when he had a disagreement with a producer and apparently punched him. Some reports say that it was not actually a punch but verbal abuse that went on for a very long time (30 seconds). Whatever happened, Clarkson, Mr Controversy himself, was suspended and the rest of the Top Gear series was canceled.
Top Gear was by far the most popular show on the BBC and made a fortune thanks to its massive global following. This left the BBC with a very difficult situation. What to do? Should they stick to their warning and fire Clarkson? If they did, could they then have convinced the other two presenters to continue without him? If not, would they be forced to drop Top Gear or could those three presenters be replaced? Or should they forgive Clarkson and carry on?
Well, they fired Clarkson and tried to continue without him. The other two presenters, Richard Hammond and James May subsequently chose not to renew their contracts and have also left the show.
When Will Top Gear Return?
So, what next? Will Top Gear Be Back? Yes it will be! In two forms!
The official Top Gear series will continue on the BBC next March with a new team of presenters, led by Chris Evans. Rumours are that a female presenter, most likely a "top model", will be joining him. I do not think that this will excite the vast majority of Top Gear fans. I wonder if the audience will shift slightly and be enjoyed by feminists and the kind of men who like to watch Olympic ice skating.
However, Clarkson, May and Hammond are also going to be making a new car show series that will be produced by their former Top Gear producer, Andy Wilman. They will be given oodles and oodles of creative freedom and a wild budget to go with it. So what does that mean? More crazy car stunts? More crashes? More gunship shoot-outs, reliant robin rockets, car football, races against tanks, controversial humour and silly stunts? I don't know. All I know is it means the return of what is probably the best car show...in the world!
The only way to really find out will be to watch the new show when it airs in 2016 on Amazon Prime.
How To Watch Top Gear on Amazon Prime
Disclaimer: of course, it won't actually be called Top Gear...
There are some misconceptions about Amazon Prime. Amazon is a massive online shopping company that sells both physical products and e-products. They have an unimaginably huge range of products and cover pretty much anything you can imagine. Fridges, cookers, groceries, pens, books, DVDs, jewellery, tarot cars, plasma balls, bicycles, binoculars, cameras and videos, MP3s and amazing new shows. Incidentally, they are also pushing for legislation that allows them to use automatic flying robots to deliver light products and promise a 30-minute delivery time from the time of order...
Amazon PRIME therefore is a subscription service that has many services:
- streaming of more than 1,000,000 songs
- streaming of more than 15,000 choices of films, movies, TV shows
- option of one-day delivery service for shopping orders
- online storage for your photos
- borrow Kindle books from the lending library
Right now, there is a 30-day free trial that you can sign up to. Click the above banner for more information.
Amazon Prime costs £40 per year for students and £79 per year for everybody else. I am wondering if Amazon Prime and other online services could replace TV in general, especially in the UK where everybody is effectively taxed £150 as a TV contribution. For those of you who are not aware, UK residents are pretty much forced to buy a TV license each year, unless they can prove beyond any doubt whatsoever that they are incapable of receiving a television signal. Whether you actually watch TV or not or have a working TV in your home is almost irrelevant.
Amazon Prime has scored a bit of a coup by getting the Top Gear boys on their side but is there anything else worth watching? Well, for starters, they have scored another exclusive by signing up Woody Allen who is due to make a new series especially for them.
Additionally, they have a vast library of films/movies AND TV shows. I will list some of my own favourites:
InterStellar, The Dark Knight Rises, Black Adder, NYPD Blue, Parenthood, American Sniper, The Blue Planet, Ren and Stimpy, Pushing Daisies, Fawlty Towers, The Wonder Years, Frasier, Star Trek, Twin Peaks, The X-Files, The Twilight Zone, Buffy, Lost, The Office, The Imitation Game, 50 Shades of Grey, Glee, Vikings... the list is actually endless...
To find out more about Amazon Prime or how to watch Jeremy Clarkson, James May and Richard Hammond's new show....
Read on...